Onsen Discovery editorial here, how are you? ♪
Back in the day, Ryotaro Shiba (Japanese Famous author) called Hitoyoshi "Hidden Village with Rich Nature and Culture".
Although once Hitoyoshi was called "hidden village", today there are many young people and foreigners visit here.
So why is this the case?
Needless to mention that Kumamon, the promotional character for Kumamoto made this prefecture into a famous tourism destination internationally.
Kumamon, out of nowhere!
Reference:http://shiroyamafuton.com/chakichaki_blog/2012/07/new.html
Economic effect brought by Kumamon is said to be more than 1.2billion U.S. dollars!
There's no doubt that he played a big part of bringing people into Kumamoto.
However, it isn't the only reason.
It's also because of this Anime !
"Natsume Yujincho"(Natsume's Book of Friends)
Reference:Natsume Yujincho official Facebook page https://www.facebook.com/natsume.official
Fifteen-year-old Takashi Natsume has always been capable of seeing spirits since he was little.
Natsume discovers that his deceased grandmother Reiko had passed on to him the Yuujinchou, or "Book of Friends," which contains the names of the spirits whom she brought under her control.
Now in Natsume's possession, the book gives Reiko's grandson this power as well, which is why these enraged beings now haunt him in hopes of somehow attaining their freedom.


    Reference: https://myanimelist.net/anime/4081/Natsume_Yuujinchou
This story made a major hit being especially popular among Japanese and Taiwanese girls .
Did you know that a majority of sceneries appear in the anime were inspired by the actual locations of Hitoyoshi?!
In fact, some of the scenery in the story seems almost identical to the actual locations that exist.
For example, this one looks like...
Taking a close look...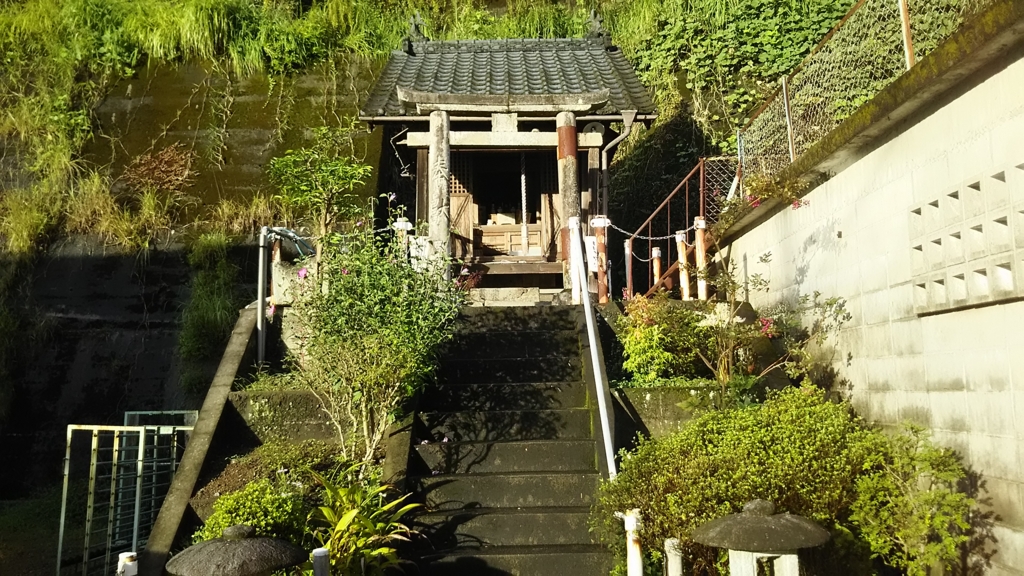 Reference:http://tianlang2.s206.xrea.com/Natsume2.htm#Tamachi
Yes, it IS the place!!
Up the stairs, and there we found so many of these 
wooden tags !
Here at Tamachi Sugawara Tenmangu,
many fans of Natsume Yujincho visited forso-called "pilgrimage"* 
and leave these tags as a proof of their visit.
*pilgrimage: to visit locations featured in movies or anime.
By the way, when you visit any temples or shrines in Japan, you'll see them almost without an exception.
Looks like something is written on it...What are these tags for?
< What is Ema? >
Ema is a hanging wooden tag often with picture painted on it. It is a mean for prayers as well as to show appreciation towards God enshrined at temples/shrines.
Reference: https://ja.wikipedia.org/wiki/%E7%B5%B5%E9%A6%AC
Back then, people believed that "God rides a horse down to earth".
Because of that, people used to dedicate their horses to God in times of prayers and/or showing their appreciation.
Although shapes or designs may vary depending on the different areas of Japan, such wooden tags were adopted to be dedicated instead of the real horses.
Today, people usually write their wishes and words of appreciation on their Ema. Anybody can purchase your own Ema at a temple/shrine and write on it, then you can hang it onto the designated  place within the premise.
There are many other locations that appear in the story.
Reference: http://tianlang2.s206.xrea.com/Natsume2.htm
Reference:http://astral01.hatenablog.com/entry/2015/04/27/221117
Why not try spotting the place while you're exploring Hitoyoshi?
For your information, from October 2016,
the new series of "Natsume Yujincho Vol.5" has begun.
It would be more fun to explore the area after watching the anime!
Reference:https://www.instagram.com/p/4tszuMtfVw/
Coming up next... A final episode of Hitoyoshi onsen series!
We'll Discover the fun and popular activities in Hitoyoshi.
Don't miss it!